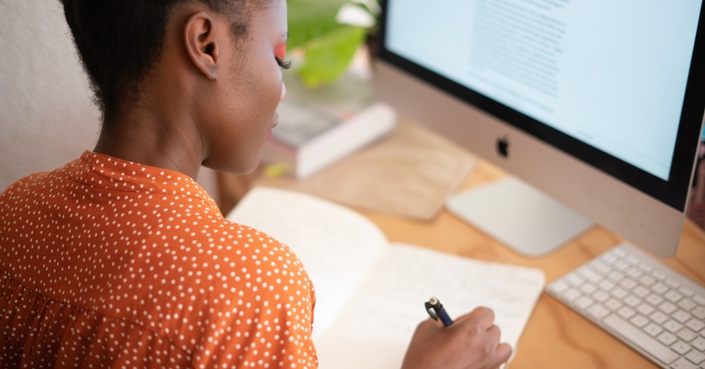 COACHED TRAINING ON REPORTING SKILLS & PROFESSIONAL WRITING
ONE-TO-ONE GUIDANCE ON REPORTS THAT LEAD TO ACTION
Watch Promo
COMBINES ONE-TO-ONE ZOOM MEETINGS WITH OFFLINE STUDY


FEE COVERS ALL MATERIALS, 5 INDIVIDUAL SESSIONS & POST-COURSE PERSONAL FEEDBACK

COURSE OUTCOMES
This practical course will teach you how to create reports that lead to action and support good project decision-making. You will learn a process for reporting that will reduce wasted time and deadline stress and lead to writing that has greater impact.
Through a combination of one-to-one live sessions on Zoom and self-study (downloadable course videos, worksheets and extra materials) you will learn how to:

Set reporting objectives and select the most appropriate data collection methods

Analyse data and draw conclusions / identify lessons learned

Plan your writing around the report objectives and reader's needs

Organise your ideas in a logical, persuasive way

Communicate clearly and in a way that keeps your readers interested and alert
The course addresses the challenges faced by development professionals in reporting and professional writing in a way that allows for maximum practical work. While you will get all the theory you need, you will learn the steps and tools in a way that you can apply time after time after the course is over so that:

You will always know what to do each time you report

Your reports will be actionable - contributing to better managed, more responsive projects and better results

Your reports will take less time and be of higher quality
HOW IT WORKS
LIVE ONE-TO-ONE SESSIONS, OFF-LINE STUDY AND PERSONAL WORK REVIEW

This is combination of live meetings via ZOOM and off-line self-study.
As soon as you sign up you get immediate, lifetime access to all the course materials - downloadable course videos, worksheets and extra materials. We will then contact you to agree our first live session and agree a schedule.

There are five meetings with your instructor at various points in the course to review progress and discuss application of the learning. Between meetings you can work through the materials/videos and exercises.
When the course is completed, we agree a deadline to submit your own report for personal feedback and you will be issued your certificate.

Your Instructor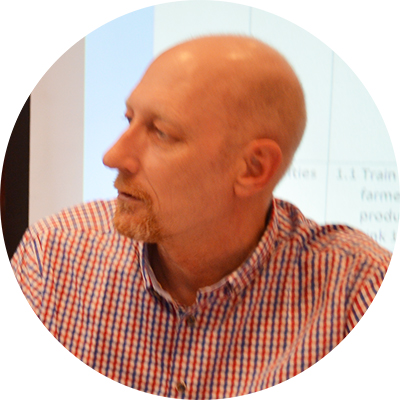 Neil Kendrick is from the UK and has been training development practitioners for more than 25 years on Professional Writing, Reporting Skills, Proposal Writing, Project Cycle Management, Results-Based Management and Monitoring & Evaluation. He has trained relief, development and humanitarian professionals in over 20 countries throughout Asia, Africa, Europe and the Americas.

"Neil opened my eyes to critical issues of linking activities to results and impacts, and his ability to deconstruct and demystify M&E made the training a life-changing experience." Dr Steve Ogidan
National Coordinating Consultant
NIGERIA INCENTIVE-BASED RISK-SHARING SCHEME FOR AGRICULTURAL LENDING

"Neil is a wonderful trainer who lets the participants have in-depth knowledge."
Kanchan Ojha
Monitoring & Evaluation Associate
WORLD WILDLIFE FUND FOR NATURE (WWF NEPAL)
"You have no idea what an impact your training is making in my life."
Susan Medina
CARIBBEAN COURT OF JUSTICE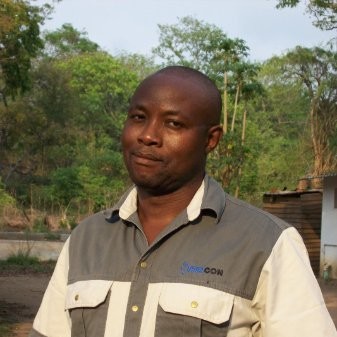 "Thanks for going through my report and all the recommendations. I really enjoyed the report analysis you did. My report writing will never be the same again." - Robson Vambe, TechnoServe, Zimbabwe
COURSE CURRICULUM
STAGE 1: INTRODUCTION TO PROFESSIONAL WRITING
Available in days
days after you sign up
STAGE 1: SETTING REPORTING OBJECTIVES
Available in days
days after you sign up
STAGE 1: THE ART OF WRITING CLEARLY
Available in days
days after you sign up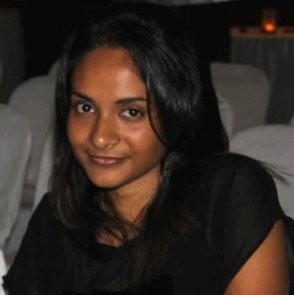 "I have started to apply the skills I gained from the online training almost immediately. I found the course to be highly relevant and eye-opening. I would recommend the course to anyone who has to prepare written reports in their work." - Haifa Naeem, Consultant, Anti-Corruption Commission, Maldives
COMBINES ONE-TO-ONE SESSIONS WITH FLEXIBLE OFF-LINE STUDY
LIFETIME ACCESS TO ALL TRAINING MATERIALS AND VIDEOS
POST-COURSE PERSONAL FEEDBACK
CERTIFICATE
PLEASE USE THE LINK ABOVE TO SIGN UP IMMEDIATELY BY CREDIT CARD
TO PAY BY BANK TRANSFER PLEASE CONTACT US FOR DETAILS
CONDITIONS
The course consists of lifetime access to all materials and five one-to-one sessions over Zoom of up to one hour each. Sessions are at mutually agreed times. All sessions must be completed within three months of enrolment. Sessions can be rescheduled with a minimum of 24 hours' notice and a replacement session will be agreed. Late notification will result in a 'no-show' and, except in the first instance, a replacement session will not be offered. Non-attendance or late arrival at meetings by 20 minutes will also lead to meeting cancellation / no-show.
Materials used in connection with this course are subject to copyright protection. Materials may include, but are not limited to: documents, slides, images, audio, and video. Materials in this course are only for the use of students enrolled in this course, for purposes associated with this course, and may not be retained except for personal reference. Unauthorized retention, duplication, distribution, or modification of copyrighted materials is strictly prohibited by law. For more information, visit the UNT Policy Office or Copyright.gov.