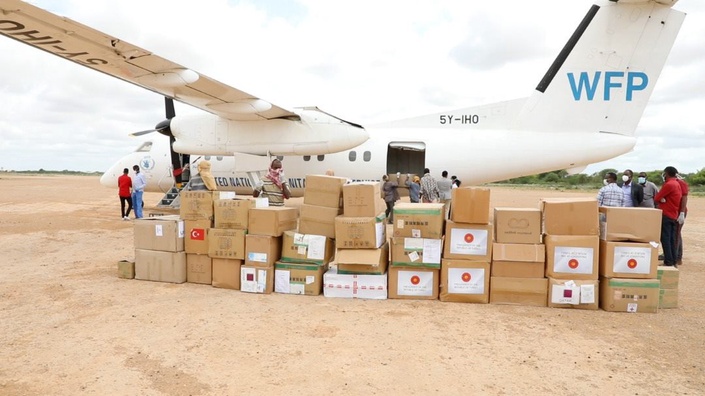 REPORTING SKILLS & PROFESSIONAL WRITING TRAINING FOR WFP-RBN NOVEMBER 2021
1 - 8 NOVEMBER 2021
WELCOME TO THE COURSE
This training will support you to improve your written communication skills, developing a needs-based approach for your targeted readers. This will also impact on the quality and effectiveness of WFP East Africa corporate and programme reports including the Annual Country Reports (ACRs), helping to identify opportunities for new donors, advocate for stronger partnerships, reinforce trust and accountability and highlight achievements.
This practical course will help you create reports that lead to action and support good project decision-making. You will learn a process for reporting that will reduce wasted time and deadline stress, and lead to writing that has greater impact.
You will learn how to:
Set reporting objectives and select the most appropriate data collection methods
Analyse data and draw conclusions / identify lessons learned
Plan your writing around the report objectives and readers' needs
Organise your ideas in a logical, persuasive way
Communicate clearly and in a way that keeps your readers interested and alert
You will learn the steps and tools of reporting in a way that you can apply time after time after the course is over so that:
You will always know what to do each time you report
Your reports will be actionable - contributing to better managed, more responsive projects and better results
Your reports will take less time and be of higher quality
METHODOLOGY
The training is a hybrid course which combines virtual meetings (Zoom sessions) and off-line study.
The training consists of a total of 5 Zoom meetings, for which you will be split into two groups to allow greater opportunities for participation. Please note which group you are assigned to and your specific meeting time. (All times are EAT / Nairobi time – adjust accordingly.)
Between sessions, you will work through resource materials (video presentations, worksheets, reading materials). You can do this individually, or you can also team up with colleagues.
After the final meeting, you will have one week to develop and submit a report for individual feedback.
LIVE SESSIONS
Groups meet for a total of 5 live sessions led by the trainer through Zoom.
In these sessions we preview what is coming up, review what has been covered, and respond to questions, especially those related to applying the tools to the your own working areas and the ACRs. All meetings are recorded and can be downloaded for later off-line reference. Meetings last up to one hour.
The first group will meet on scheduled days (see training curriculum) at 11.00 (Nairobi time), while the second group will meet at 12.30. Please be aware of which group you are assigned to and attend the correct meeting where possible.
OFF-LINE STUDY
Between live sessions, you are invited to work through the course materials. This can be done as flexible self-study or, if preferred, you can work through the sessions in self-organised study-groups.
The body of the course consists of reading materials, tasks / exercises / worksheets and pre-recorded, downloadable video presentations. There is a daily 'Check In' section where you can leave questions for the next live meeting. Expect to spend around 4 hours per day in off-line study.
FOLLOW-UP
After the course, you will be given one week to revisit the materials, and to send us a report for personal feedback. This is a very valuable component of the course, where you can get powerful insights into your own strengths and weaknesses as a writer.
The assignment is something produced during the course applying the tools and steps learned. (Or, if something from before, should be revised to reflect what you have learned. We will record the feedback as we go through the document, highlighting the strengths and suggesting areas for improvement. A video recording of the feedback will be sent to you.
CERTIFICATION
After the course is completed (all sessions covered, 80% attendance of live sessions and assignment submitted) you will be issued with your certificate.
GETTING STARTED
Please go straight to the first part of the curriculum, "Introductions, Questions, Expectations" and introduce yourself. Then check on the "Zoom Meeting Details" to see what time you are scheduled for the first meeting.
COURSE CURRICULUM
PRECOURSE - INTRODUCTIONS
Available in days
days after you sign up
01 NOVEMBER - MEETING 1
Available in days
days after you sign up
01 NOVEMBER 2021 - INTRODUCTION TO PROFESSIONAL WRITING
Available in days
days after you sign up